Currents & Flow
Launched in 2018, "Currents & Flow" is the Friends quarterly newsletter that combines "The Otter," "Currents," & "One For The Verde" into one cohesive Friends of the Verde River Newsletter.
Read our most current version in the online book format or click on the links below to download a printable pdf.
Past Currents & Flow
Click on the image to open an online book view.  Click on the link to open a downloadable pdf.
The Otter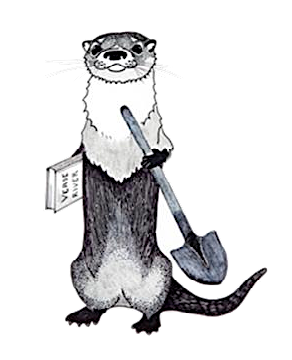 The Otter Newsletter brings you current information about the various programs of Friends of the Verde River. Read about the work we do, watershed updates, and the Friends community. Don't miss an issue of the Otter to stay up to date on our happenings.
The Otter 2016 Newsletters
The Otter 2015 Newsletters
The Otter 2014 Newsletters
The Otter 2013 Newsletters
The Otter 2012 Newsletter
Verde Watershed Currents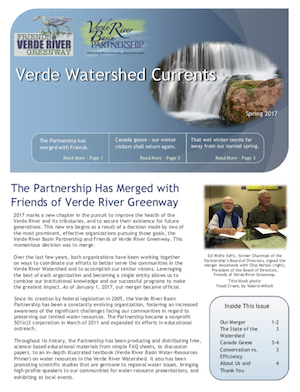 The Verde Watershed Currents newsletter always has a feature article on a watershed-related topic, ranging from springs in the watershed to irrigation practices of local growers to green infrastructure. Additionally, each issue provides a recap of the rain and snow conditions in the watershed and the latest weather outlook. We always have a "creature feature" highlighting our native wildlife and a water conservation section too. Check out the Currents today.
2017 Currents Newsletter
2016 Currents Newsletters
2015 Currents Newsletters
2014 Currents Newsletters
2003 – 2013 Currents Newsletters