JAMIE NIELSEN December 12, 2017
Waxy, wrinkly, smelly trench foot. Lightning. Hemotoxins and neurotoxins, rattlesnake and spider bites. Kevin Kennedy, Logistics Technician with Arizona Conservation Corps (AZCC), is grilling the crew members-in-training about "the umbles".
"These are the signs of hypothermia! Mumbles, stumbles, and grumbles. Get 'em dry, get 'em warm, people!"
This is the Wilderness First Aid portion of two weeks of training crew members will receive before starting restoration work on the banks of the Verde River this winter. A group of fifty-eight AZCC, Yavapai-Apache, and US military veterans are seated on the floor of the outdoor pavilion at the Yavapai College Community Center. It's an unlikely assortment of faces gathered here today. There are younger people looking for work between college terms. Others have seen basic training and combat overseas. Some have struggled with homelessness and PTSD. Today, everyone is wearing heavy work boots. Everyone has a water bottle and a new, spiral-bound first aid manual in hand.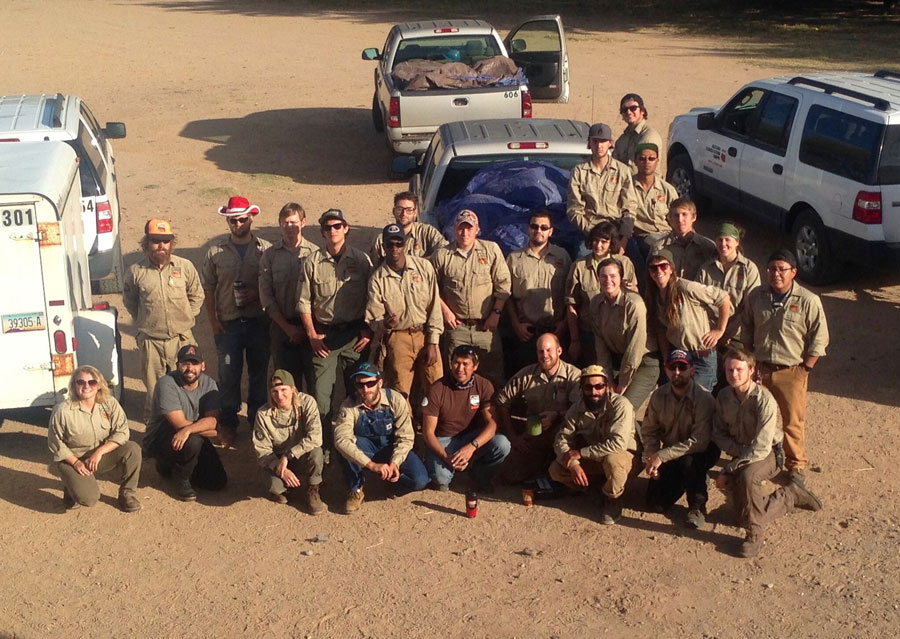 The Verde Watershed Restoration Coalition (VWRC) and partner organizations train and employ crews of veterans and young adults to do restoration work on riverside lands in the Verde Valley. The people who make it all happen are as remarkable as the Verde River itself, and just as resilient. VWRC pairs ecological goals with social and economic ones, so both crew members and the river benefit from the program. At last count VWRC had Habitat Improvement Agreements in place with 231 landowners on the main stem Verde or one of its major tributaries. The hard-working crews have removed aggressive species of invasive plants on 8,261 acres since 2011, and they're out there again this winter. For some of those present at the training today, this is the beginning of a life-changing experience.
Michelle Norris, AZCC Field Supervisor, raises her hand and recommends a pair of "sleeping socks" for warming and drying wet feet at night. These are "your warmest, fuzziest socks, that live in the bottom of your sleeping bag and never see the light of day."
U.S. Army veteran and Vets4Hire crew leader Sean Borruso chimes in: "That's good for morale too," to assenting nods and murmurs of approval.
This year's lineup includes 4 AZCC crews, 1 Veterans crew, and a Yavapai-Apache Nation (YAN) crew of tribal members. There are also 2 AZCC crews who will complete the training and then head south for a season of work on the Gila River.
The training covers more than first aid. Crew members are certified in chainsaw operating and safety and herbicide handling. There are classes on Leave No Trace, plant identification, threatened and endangered species of wildlife found on the Verde and Gila Rivers and riparian ecology.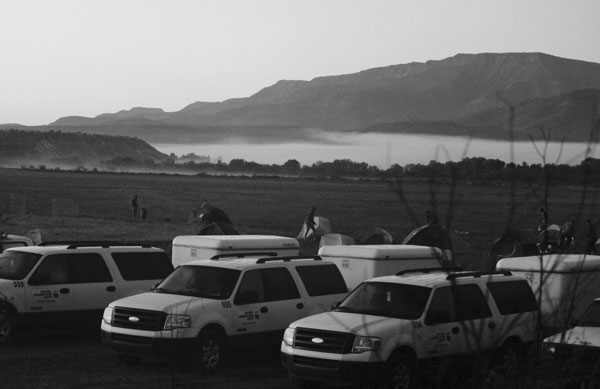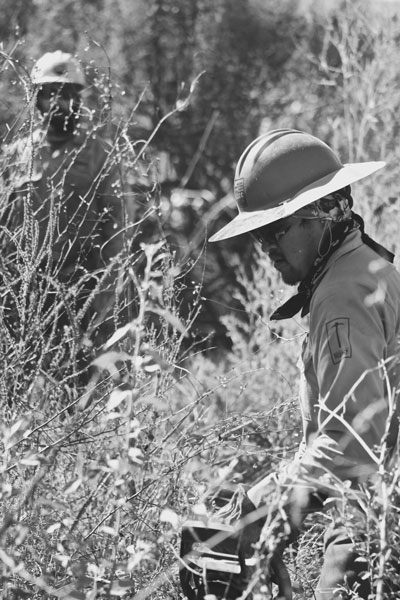 And then there are those things that can only be learned by doing: ending and beginning each day in a sleeping bag, staying hydrated, pacing yourself over a long day's work, then getting up the next morning, stiff and dirty, and doing it again.
Crew members describe a growing appreciation over the course of the fieldwork season (September to early March) for the river and the plants and animals that live there- a sense of peace and a feeling of connection.
Part 2 – Coming Soon.
Get the latest news from Friends – Sign up to receive our e-newsletter