Call to Artists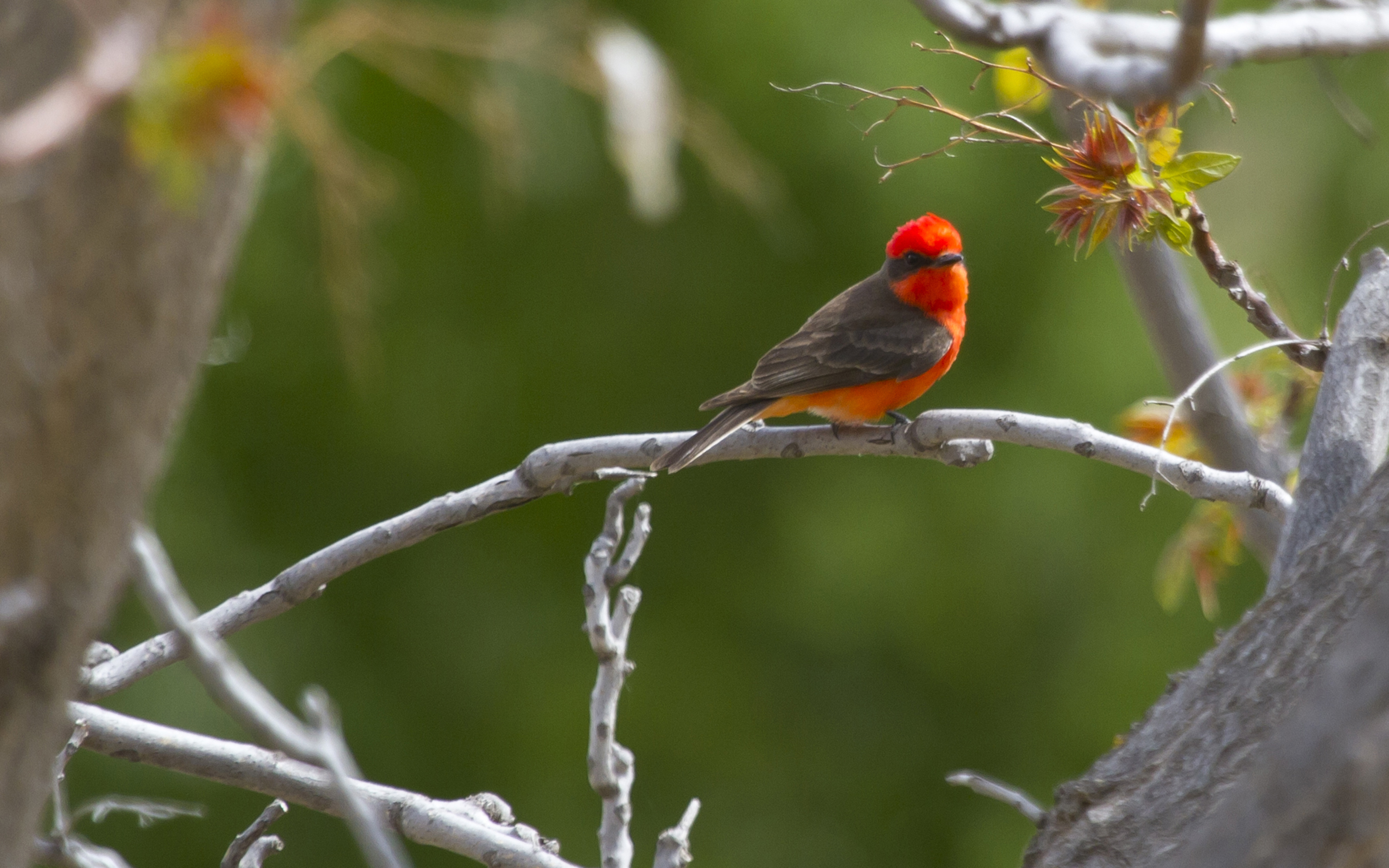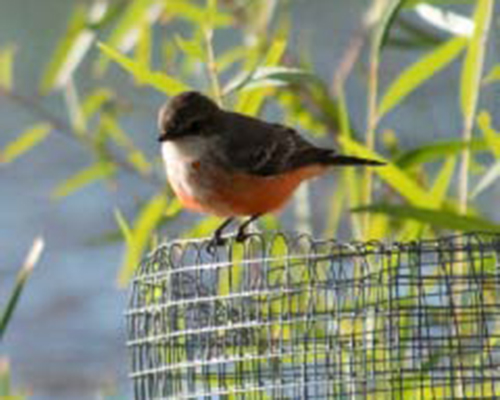 ABOUT THE FEATURED BIRD: VERMILION FLYCATCHER
2023 Verde Valley Birding and Nature Festival
Muse
: The Vermilion Flycatcher
Attention Artists! The 2023 Verde Valley Birding & Nature Festival will be held April 27-30, 2023 at Dead Horse Ranch State Park in Cottonwood, Arizona. We are once again sending out a call to artists for submissions of artwork for the 2023 festival. The 2023 Festival Theme is "Riverside Residents." Our featured bird for the 2023 festival is the Vermilion Flycatcher.
The final deadline for submissions is November 23rd, 2022. The winning artwork will be displayed on the 2023 festival t-shirt as well as other promotional materials for the event. All artists who submit will be given the opportunity to donate their art to Friends of the Verde River for our sale or use.
The Vermilion Flycatcher is a striking and beautiful resident of the Verde Valley. Rare in most other parts of North America, these brilliant flycatchers are common throughout Central and much of South America. The Verde Valley represents the near-uppermost part of their range, making this species a true part of the character of the Verde River. Adult male Vermilion Flycatchers are a vibrant vermilion red with black mask and wing bars, while adult females are brownish above with warmly colored reddish underparts. These birds are easy to spot, as they have a habit, like other flycatchers, of returning to the same perch after hunting insects mid-air. These birds hunt in open grasslands, and they rely on riparian corridors (like that of the Verde River and its tributaries) where they build their nests in trees along stream-side habitat. Males make distinctive chirpy, buzzy, high pitched vocalizations, especially while in flight.
Rules and Regulations
All submissions must be in by November 23, 2022

One submission per artists

Must be age appropriate for this family event

Must be a realistic depiction of bird and habitat

All forms of art are welcomed as long as they are able to be photographed
Winner will receive…
Their winning piece featured on festival marketing materials + the festival t-shirt

$100.00 for their time and materials

2 festival t-shirts with the winning artwork
Saturday, April 29 we will have all artwork on display during the family day of the Verde Valley Birding and Nature Festival. Art can be sold (if the artist would like!). Friends asks that 20% of any artwork sold be donated to Friends of the Verde River in respect of our mission to collaborate with the community for a healthy Verde River system.
Friends will handle all photography of the winning art piece for marketing purposes.
Submissions: Please email a photo of your artwork to melaniem@verderiver.org no later than November 23, 2022 to be considered. All submissions will be voted upon by the Friends of the Verde River staff and board of directors as well as the planning committee for the Verde Valley Birding and Nature Festival. A winner will be chosen no later than December 1, 2022. For general questions, please email Melanie Miles at melaniem@verderiver.org.