One for the Verde is pleased to announce its annual grant awardees for 2018, totaling $13,500 in funding for regional conservation, recreation, and educational projects that benefit the Verde Watershed. Out of six project proposals submitted earlier this month, the following were selected to receive One for the Verde grants.
Trail Sign Project, City of Cottonwood – The City of Cottonwood was awarded $2,000 for development of the Riverfront Park trailhead, at the intersection of the future Cottonwood Ditch Trail and trail along 10th street. This project will include installation of public amenities and an informational kiosk similar to that in front of the Jail Trail. The kiosk will educate visitors about the unique ecosystem of the Verde River, with information on how to preserve wildlife and fish habitat. This will complement the city's Recreation Master Plan by creating an inviting and informative space for trail users.
Verde River Spring and Spring Dependent Species Assessment, Museum of Northern Arizona/Spring Stewardship Institute – The Springs Stewardship Institute is an initiative of the Museum of Northern Arizona to maintain an easy-to-use springs ecosystem database (Springs Online, www.SpringsData.org). The institute has been awarded $3,250 to compile currently unavailable data on springs distribution, water quality, flow, springs-dependent species in Verde Watershed. As the impacts of groundwater depletion and pollution from human and climate causes is first detected at springs, a better understanding of this data will provide a baseline for maintaining and improving connected habitats.
Oak Creek Water Quality Field Day, Oak Creek Watershed Council – Building on the Water Sampling Week field trips offered in 2015 and 2016, Oak Creek Watershed Council has been awarded $3,250 to organize a series of outdoor education field trips in April 2018. These trips will be offered to Verde Valley and Sedona students to learn about the ecology of Oak Creek through hands-on learning activities at Red Rock State Park. New original curriculum will be included on identifying macroinvertebrates, key prey species and water quality indicators in riparian ecosystems.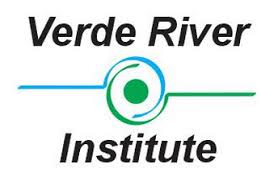 Verde River Water Quality Testing, Verde River Institute – The Verde River Institute is a nonprofit organization that is committed to ensuring the Verde River will support sustainable, healthy, and diverse economies and ecosystems. The institute has been awarded $5,000 to expand drone-deployed water sampling to occur more frequently, across a wider range of the river. This will allow for a better understanding of the river's water quality, what can improve it, and how it changes throughout the year. With an increasing recreating public in the Verde Valley, water quality and presence of pathogens, such as E. coli, are important public health concerns. Along with the Arizona Department of Environmental Quality, the institute will identify strategies to address found issues through community education, temporary signage, and other interventions.
Project proposals were reviewed by the One for the Verde advisory council, comprised of three local business representatives and two nonprofit organization representatives. Grant requests are limited to a maximum of $5,000, for one project to be completed in 2018. These awards are made possible thanks to the generous support of One for the Verde Conservation Partners, local businesses that support conservation of the Verde Watershed and contribute to the annual grant fund.