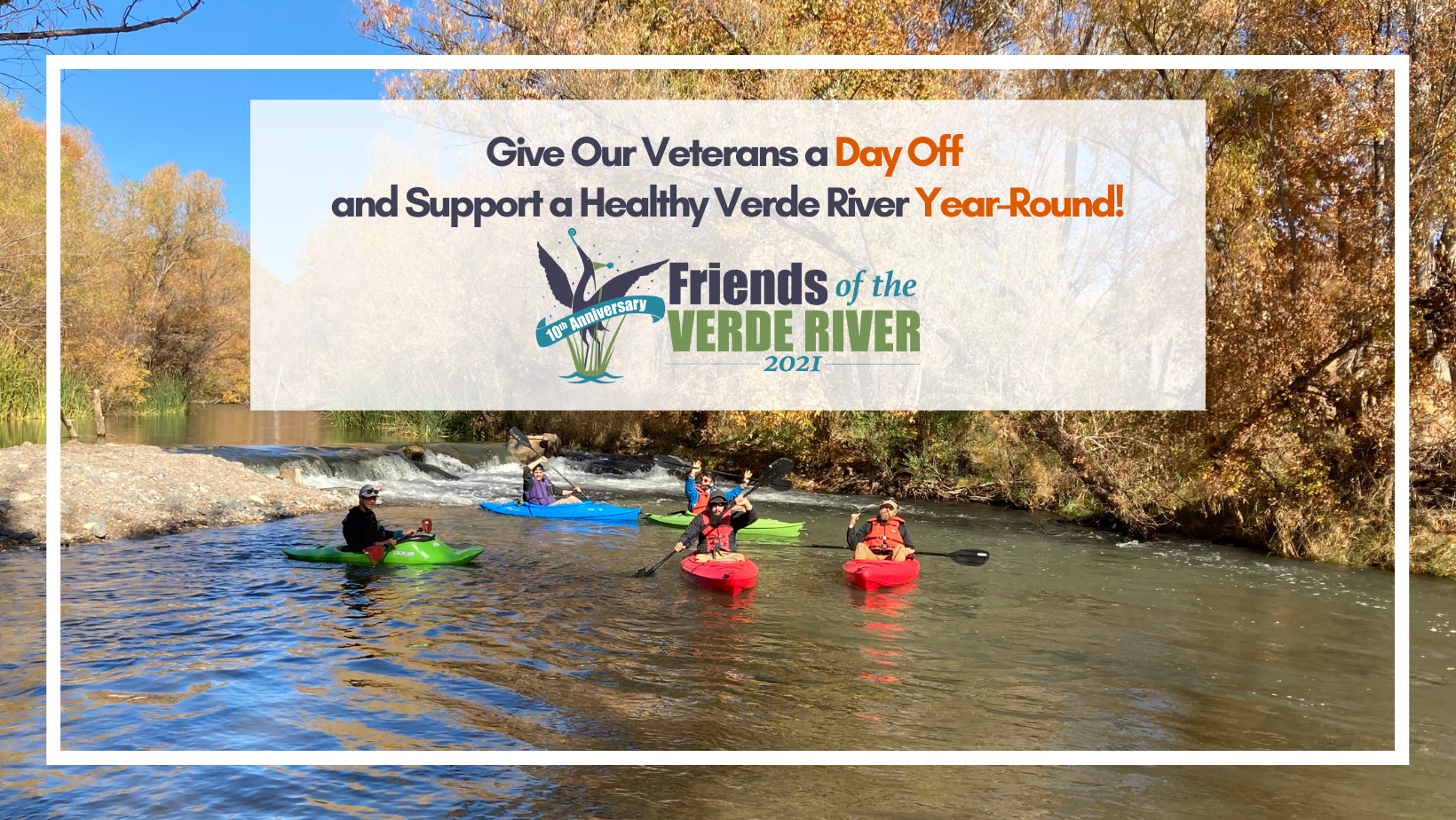 Photo from last year's Vets Day Off. Donate today to support our Verde River field crews year round, and help us give our veteran-run crew a day off on Veterans Day!
Many of our crews are hired by Verde Earth Technologies, a veteran-owned local business that provides opportunities for veterans and other members of our community.
YOUR GIFT SUPPORTS SUSTAINING A HEALTHY VERDE RIVER, WITH FLOWING WATER, NATURAL WILD PLACES FOR PLANTS AND ANIMALS, AND VIBRANT COMMUNITIES.
Friends of the Verde River works collaboratively for a healthy, flowing Verde River system. Friends envisions a healthy, flowing Verde River and tributaries that support our natural environment, vibrant communities, and quality of life for future generations.