Participating in the Verde River Exchange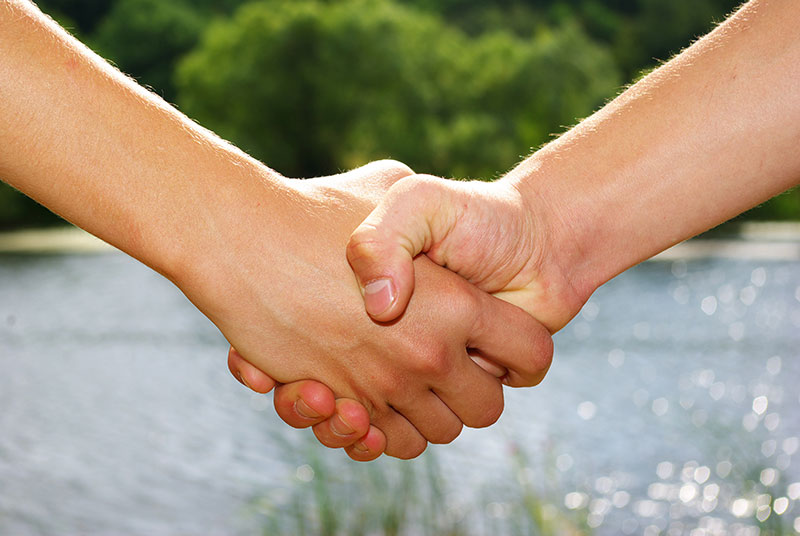 As a voluntary, community-driven program, the Verde River Exchange relies on Verde Valley business leaders and residents leading the way to protect the Verde River. We invite you to learn more and to consider participating in the Verde River Exchange as a buyer or seller.
Participating as a Buyer
"Buyers" in the Verde River Exchange program are businesses, farms, or homes that continue to use the water they need—but purchase "Water Offset Credits" to help offset the impact of their water withdrawal.
Buyers are currently pumping or using groundwater in the Verde Valley, are conscious of their water "footprint," and in addition to using only what they need, want to help reduce the overall "draw" on the system by making up for part of what they take out.
Buyers purchase Water Offset Credits for a given year, allowing others to be paid to use less. They receive a Water Offset Certificate commemorating their participation in the Exchange and documenting their purchase of Water Offset Credits.
Participating as a Seller
"Sellers" in the Verde River Exchange program are water users in the Verde Valley that have recently and historically been using water but volunteer to cease or reduce their use for a specific period of time, in return for a modest payment.
Sellers have typically been using surface water (water diverted from a stream or river, usually through a ditch) but may have been pumping groundwater. They have used water for a beneficial purpose in recent years—for example, to irrigate lawn or pasture—but are willing to stop using that water for a few months or an entire irrigation season.
Sellers sign a contract and agree to change their water use for an agreed-upon period of time (usually by "fallowing," or not irrigating, a portion of land that had been irrigated). In return, they are paid for the temporary non-use of water—which allows the Verde River Exchange to record Water Offset Credits.
Learn More About How Credits are Created
Benefits to Verde River Exchange Participants
As a business or individual participant, there are many benefits to working with the Verde River Exchange. Participation generates tangible conservation results for the Verde River and demonstrates local watershed stewardship, while also offering a way to enhance brand value and visibility in the Verde Valley. Learn More
In the big picture, rivers are indicators and metaphors for the condition of our landscape and our relationship to it. They are the canaries in the coal mine. To me, the biggest benefit of participation in the Verde River Exchange is the chance to protect the Verde Valley's future – it's something I care deeply about and, as a local business owner, it's a valuable investment.

Page Springs Cellars
Become a Participant in the Verde River Exchange