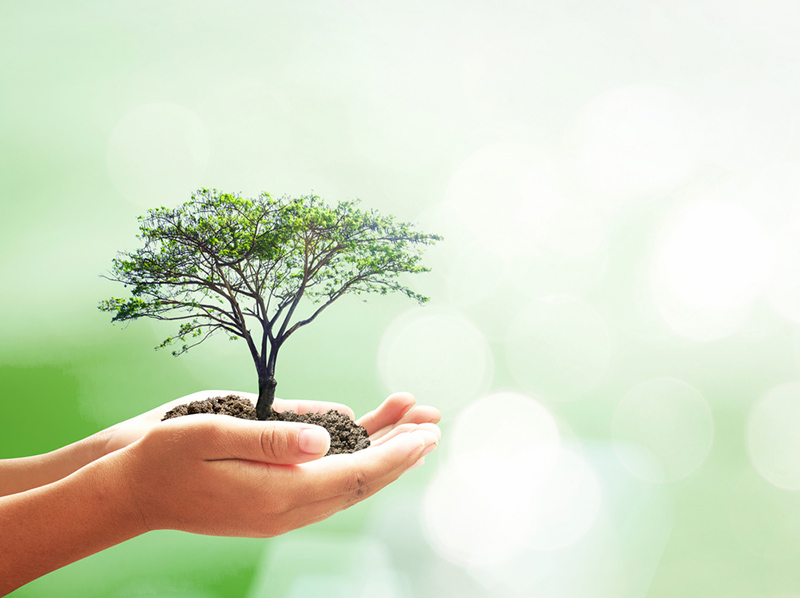 State trust land managers, as the overseers of vast and diverse land holdings, are uniquely positioned to take advantage of new and emerging markets, such as those for ecosystem services. Ecological values are often defined as "clean air, clean and abundant water, fish and wildlife habitat and other values that are generally considered public goods." A common definition, used by the Oregon Sustainability Board, for ecosystem services is "the benefits that human communities enjoy as a result of natural processes and biological diversity." Until recently, ecological values and ecosystem services have been largely taken for granted because nature seemed vast in comparison with human activities and impacts.
Ecosystem Marketplace, a leading source of news, reports, and information about ecosystem services markets world-wide, estimates the global annual market size for private investment in ecosystem services programs to be $8.2 billion in 2016.
State trust land managers, if willing to explore these markets, may have tremendous, untapped opportunities that are uniquely available to large-scale landowners.
Arizona state trust lands contain significant river, stream, and aquatic resources and provide habitat for a wide range of endangered and threatened species. There are an estimated 82 million linear feet of streams found on state trust lands, accounting for nearly 12 percent of Arizona's stream resources, based on hydrologic data from the U.S. Geological Survey. Additionally, according to data from the U.S. Fish & Wildlife Service, nearly 5 percent of the state's wetlands, spanning 5,000 acres, are found on state trust land holdings.
The significant natural resources present on state trust lands in Arizona offer a range of opportunities for state trust land managers to explore ecosystem services markets. State trust lands are often home to endangered and threatened species, which can open up participation in compensatory mitigation, such as conservation banking strategies for endangered species mitigation under the Endangered Species Act. The stream and wetland resources on state trust lands also provide numerous opportunities to participate in wetland mitigation banks.
A conservation or mitigation bank is privately owned or publicly owned land that is protected and managed for specific natural resource values. In exchange for preserving those values, a bank owner may sell credits to another entity that, according to resource protection laws, needs to offset the impact of its development activities on those natural resources.
Given that these markets are driven by regulations requiring participation by any entity engaged in development activities that could impact those resources, they constitute some of the more robust opportunities for monetizing conservation management. Also, given that the Arizona State Land Department's primary revenue generator also continues to be sale of land for real estate development, being able to offer credits to trust land buyers could increase the competitiveness and attractiveness to buyers of trust lands appropriate for development.
However, while compliance markets are some of the most fully developed, the process for qualifying mitigation bank or conservation bank credits requires a large degree of up-front investment and preparation. The initial financial outlay can be significant, but once the credits are available for purchase, the return on investment can be quite good, especially if the alternative use for the parcel is a relatively low value use from a monetary standpoint.
For example, grazing leases in Arizona earn, on average, approximately $0.25 to $0.40 per acre. However, if some subset of those lands had marketable ecosystem services that could be made available for compensatory mitigation, those lands could bring in values estimated at approximately $2,000 to $600,000 per acre for wetlands credits. Species bank credits are highly variable, but yield returns in the range of thousands of dollars per acre as well. In some cases, compatible existing uses, such as grazing, could also be continued.
This tool explores two distinct ecosystem service market opportunities that could potentially be available to the Arizona State Land Department for use on state trust lands: