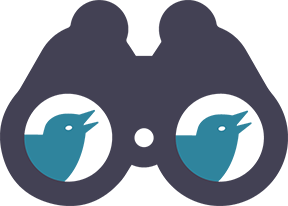 2022 VVBNF Artwork by Syri Hall, Artist
About the Artist
Few artists know from childhood where their life and career will take them. Such is not the case with Syri Hall: bronze artist and studio/plein-air painter. From the tender age of one year, Syri was introduced to Sedona, Arizona by way of weekend getaways from Phoenix. One of the many family hobbies at their weekend retreat at Indian Gardens in Oak Creek Canyon was paint-by-number kits. Syri's first attempt at oil painting was two red roses at seven years of age.  Although she would not think seriously of painting until her early teens, painting was forever on her mind along with making the beautiful red rocks of Sedona her permanent home.
While attending Arizona State University, Hall switched her studies from business and anthropology to art. Upon graduation with a Bachelor Fine Arts Degree in Painting and Drawing, Hall married her college sweetheart and moved permanently to Sedona, living next door to Crescent Moon Ranch. Landing a job at a local bronze foundry and studying with sculptor Eugenia Everett gave her art another focus besides painting and drawing: bronze sculpture!
Painting, drawing, sculpting wildlife and plein-air painting in the Sedona area has been Hall's interest for years. Recreating the mass, the unusual multi-colors of the red rocks, the play of light, shadows and bold compositions on canvas have been her challenge and are all integral parts of her designs. Since living near Cathedral Rock years ago, painting at Crescent Moon Ranch feels like coming home and is definitely one of her favorite subjects. Her passion for this breathtaking paradise she lives in translates beautifully on canvas. She has been especially fond of sculpting life-size baby animals and birds, but is just recently finishing a maquette of a Native American boy with his pet dog and Mexican Thick-Billed parrot. Syri says, "Sculpting seems to encompass all my artistic skills and is definitely the most challenging for me.
Syri's work has been featured in these fine galleries: Goldenstein, Sedona; Gold Nugget, Wickenburg, AZ; Shadow Mountain, Jackson Hole; and Pendragon, Washington, D.C. Recently, she participated in the Slide Rock and L'Auberge Paint Out, the Sedona 2016 Plein Air Festival.  Her sculptures were exhibited in the Hillside Sculpture Invitational and Sculpture Walk for three consecutive years in Sedona. She is an Associate Member of WAOW, AWA, NSA, and OPA, is currently an Artist-in-Residence at L'Auberge Resort through Goldenstein Gallery.