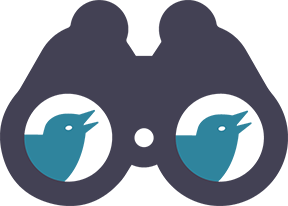 "In the Tree" - Margo Mitchell, Artist
Festival Artwork Competition Winner
Featured Bird - Southwest Willow Flycatcher
Artist Margo Mitchell – "In the Tree"
Margo lives in the red rock country of Northern Arizona. Raised in a rural area of Phoenix, her favorite subjects are southwestern in nature. Although art was her favorite school subject, it wasn't until 1997 that she began to pursue her long-postponed ambition to paint.
Her personal style of painting is greatly influenced by the art she admires in museums and galleries in Europe and America.
Margo is a member of Oil Painters of America. She has served as Artist-In-Residence at Hubbell Trading Post National Historic Site and Petrified Forest National Park and looks forward to visiting other National Parks in the same capacity. She gives public presentations through Osher Lifelong Learning Institute (OLLI), sharing the artistic inspiration she receives as an Artist-In-Residence and from her travels in America and abroad.
In the Artist's Own Words
About Margo Mitchell, Painter
I've lived in Arizona for many years, spending my youth in the Phoenix area and more recently in central Arizona. It is a marvelous place, particularly for artists, and for people who are avid "birders", as many of you are, this area is a gift. Thanks to our wonderful river, the variety of birds is rich, and throughout the seasons the birds vary as well. The Verde Valley Birding and Nature Festival is the perfect time to arrive here, to see and hear the birds at their best and most prolific. Congratulations to you for being here at this perfect time!
My paintings of birds have been accepted for the Festival three times, and you may see my "portraits" of the Southwestern Willow Flycatchers that are displayed in this year's painting. I do not paint only birds, but with the numbers of birds we have in this area, how can I resist? My sister has a houseful of my paintings, and one of her rooms is overwhelmed with my various versions of birds, from peacocks to domestic chickens, and wild African birds.
I am also drawn towards larger creatures, such as cattle, horses, dogs, cats, and the occasional human. The beauty of the landscape here is also a treat to paint. Dead Horse State Park, for example, provides beauty in all directions, including bird songs and daily walkers with their dogs, that tempt me to get out my paintbrush.
I've been interested in art since I was a very young child, always drawing with pen and pencil, which was all I had to draw with at the time. I loved my school art classes whenever they were available and after school I took the art classes that I could afford, in between working. I had the good fortune to work with well-known artist Richard McKinley for two years, painting in oils, then moved on to work on my own.
My work is shown at the Sedona Arts Center.
I have been a member of Oil Painters of America for many years.