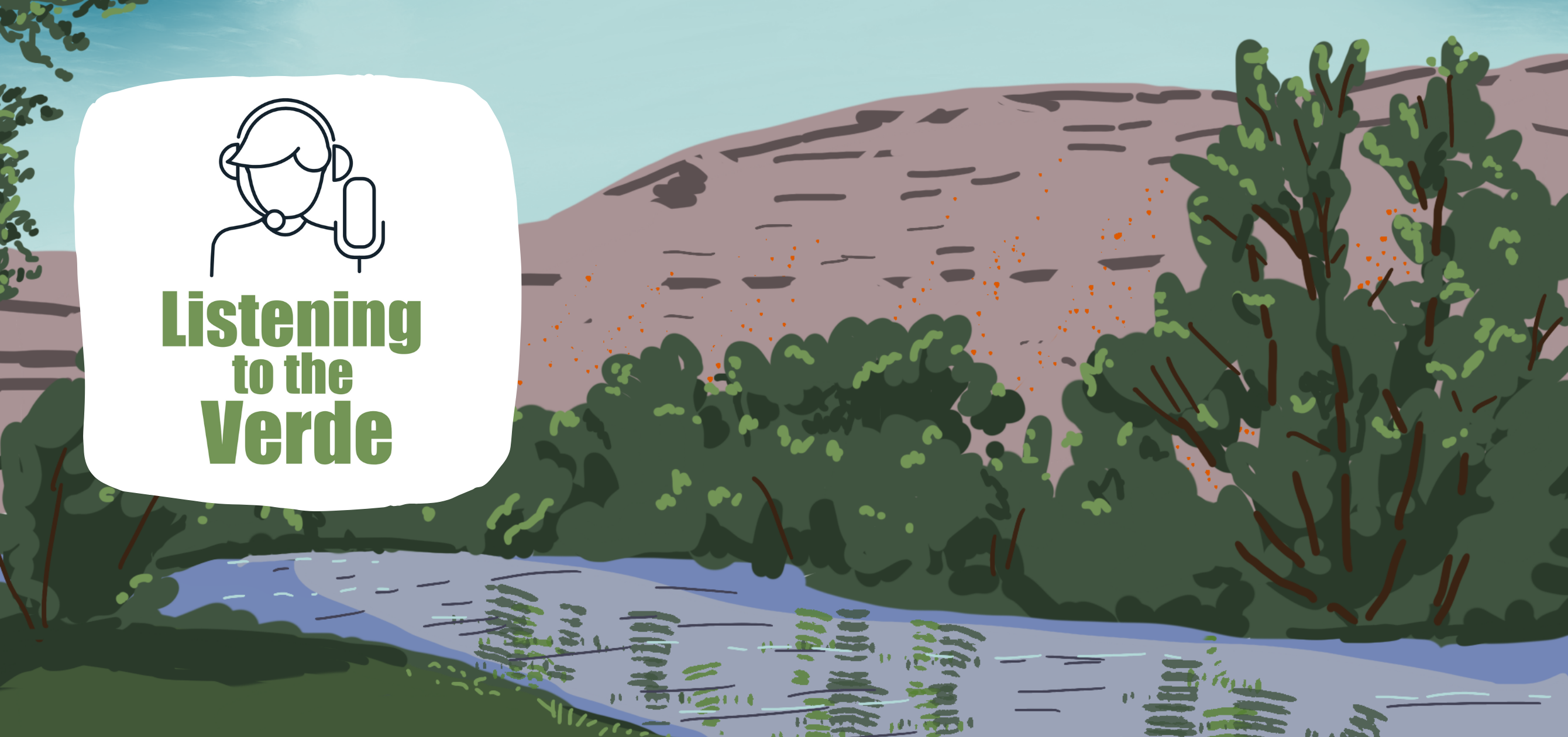 Sign Up to Access Episodes and More
About Our Presenters
Mayor Tim Elinski, Cottonwood
Tim Elinski is the Mayor of Cottonwood, AZ. He was born and raised in Arizona, and spent his childhood along the banks of the East Verde River north of Payson. After spending time in the Pacific Northwest and Eastern Europe, Elinski moved to the Verde Valley and purchased his home in Old Town Cottonwood where he now lives with his wife Ruth Ellen and two talented young daughters. Elinski has been an entrepreneur and licensed contractor for over 20 years specializing in historic restoration, and now manufactures vintage-styled travel trailers. His hobbies include restoring his own historic home with his patient wife, exploring forgotten-about dirt roads in distant corners of the state, and learning by doing. Elinski has served Cottonwood for 15 years as an elected official. He was instrumental in forming the Cottonwood Historic Preservation Commission, and formerly served on Cottonwood's Planning and Zoning Commission. Elinski is a Fellow of the Arizona Center for Civic Leadership's Flinn Brown Leadership Academy and currently serves on the Homeless Coalition Board of Directors.
Chairman Jon Huey, Yavapai-Apache Nation
Jon Huey is Chairman of the Yavapai-Apache Nation. Chairman Huey was born in Cottonwood and graduated from Camp Verde High School in 1997. His long history of service to the Verde Valley community began when he served in law enforcement as a patrol officer, school resource officer, patrol sergeant, criminal investigator, and finally, as Chief of Police of the Yavapai-Apache Nation Police Department. During his 17-year law enforcement career, he also served as a Council Member for the Yavapai-Apache Nation (2006-2012) before being elected Chairman in 2019. Jon and his wife Desiree have 5 children and live in Rimrock, Arizona. When not occupied with his responsibilities as Chairman, Jon can be found coaching sports, hunting, fishing, kayaking and spending time with his family.
Kim Schonek, The Nature Conservancy
Kim Shonek works with The Nature Conservancy based in Prescott, AZ. She is a long-time supporter of the Verde River.
Larry Stevens, Director, Springs Institute
Larry Stevens is an evolutionary ecologist and the Curator of Ecology at the Museum of Northern Arizona in Flagstaff, where he also serves as Director of MNA's Springs Stewardship Institute. Over the past half century he has studied river and deep canyon ecology, working as a river guide and for the National Park Service, the Bureau of Reclamation, the Department of the Interior, several colleges and universities, and Grand Canyon Wildlands Council. With a PhD in Zoology from Northern Arizona University in 1989, he has written many scientific and popular works about Grand Canyon. Larry continues to pursue his studies, writing, music, and art in Flagstaff, with deep gratitude for the love and support of his wife Jeri Ledbetter and daughter Phoebe.
Jon Fuller, Author, Verde River Elegy
Jon Fuller's fascination with rivers began in early childhood, when he spent all his free time exploring the small creeks and building log rafts to float (and sink) in the ponds near his home in upstate New York. He paddled his first real canoe at age five.  At twelve he took his first multi-day, unsupervised canoe trip. Jon's love of rivers eventually took him to graduate school in Tucson, Arizona to study the geology and flood history of arid-region streams. There, the subtle magic of rivers in the desert captured him, and he made the Southwest his home. Over his 36-year career as a geomorphologist and hydrologist, he worked on hundreds of rivers throughout the western United States.  Now semi-retired, he spends his time exploring, running rivers, and hiking with his amazing wife Kate. 
Jeni O'Callaghan, Rancho Tres Brisas
Jeni O'Callaghan was born and raised in Arizona, by California-born parents that loved water and outdoors.  She has boated, fished, surfed, paddled, hiked, skied (water and snow) on or along much of Arizona's outdoors waterways.  Indeed, water is life for Jeni.  Now she lives on the Verde River and as Tres Brisas Beef, she and her husband utilize its waters to nourish and grow our beef.  
When not in the water, Jeni has been a spouse, mother and registered nurse (RN). The last 14 years of her career as an RN, Jeni worked as a clinical educator at Cochise College, then Yavapai College, helping to form new nurses for the world. Besides water in her blood, she also has art. Jeni's mother and my grandmother were artists.  She allows art to take me away from everyday things to a world of my creation.  
This July, Jeni became the President of Friends of the Verde's governing board.  She appreciates the work that founding members have done, as well as the work that our former president, and friend, Chip Norton has done to lead Friends to where it is today.  Friends of the Verde River does important work to a river that we all care about.  Our board will continue to do this.  Jeni wishes to see this continue with ensuring the future of Friends with relationships with all kinds of people to share our river and keep it flowing.  
Chip Norton, Sinagua Malt
A third-generation Arizonan, Chip Norton lives next to the Verde River in Camp Verde. He retired from his project management career in 2008 and currently serves on several nonprofit, municipal and regional boards and commissions. Chip is an advocate for community-based solutions to conservation challenges, and he is excited about the prospect of working with a diverse group of partners to achieve conservation goals in the Verde watershed.
Janie Agayos, US Forest Service
Janie has a bachelor's degree in Wildlife and Fisheries Management from Arizona State University. She has over 27 years of work experience with the US Forest Service as a wildlife biologist. Currently as the District Wildlife Staff, she is the sole wildlife biologist on a 550,000 acre district and is responsible for inventorying and monitoring rare birds, mammals, reptiles, amphibians, invertebrates, and plants; designing and implementing habitat improvement projects; managing area closures that protect species and habitat; conducting project effect analyses and developing design features and mitigations for over 100 special status species; coordinating with various agencies, academia, and NGOs in all above activities; and developing and presenting various environmental education programs, brochures, signs, and articles.  
Isaac Dudley, Friends of the Verde River
A Verde Valley local, with a degree in Spanish and Journalism from Northern Arizona University, Isaac is an avid lover of the outdoors. After finding rock climbing as a sophomore in high school, Isaac immersed himself in the wild places of Arizona. Passionate about conservation and the sustainable growth of the Verde Valley, Isaac hopes to use his voice as a storyteller  to help his community grow like every healthy community should.
Friends of the Verde River Staff
Thank You to our Sponsors and Partners