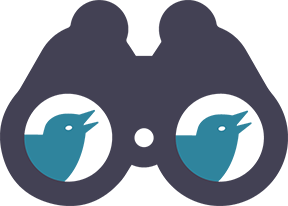 Join us to learn more about the plants and animals who live here. Friends has teamed up with the Science Vortex to host the Verde Valley BioBlitz in conjunction with the Verde Valley Birding & Nature Festival. Funded by the City of Cottonwood, the BioBlitz is a way for you to contribute to science! You take photos of plants, fungi, and animals and upload them to a mobile app, iNaturalist, to identify and record as many species of plants and animals as possible over the course of two weeks. We download your observations to find out who lives here with us humans. Through the BioBlitz, we will better understand the state of the Verde River. There will be prizes for the most species observations. It's a win win! 
BioBlitz participants are invited to go out along the river or anywhere in the Verde River system, like Oak Creek or West Clear Creek, and use the iNaturalist app to take photos of plants, animals, birds, and insects to gather species data for the Verde River. Your observations will help our efforts to document native and invasive plants along the river. You do not have to be a biologist, the identification of species can be done later on as long as you submit quality photos. 
Whether you are a regular user of iNaturalist or you've never heard of it, you can participate in the bioblitz as long as you have a smartphone or tablet. 
This event will benefit our community AND it can also have benefits for your own individual health. Spending time outdoors and volunteering are two activities recommended to boost mental health and build a feeling of connection to the community. We look forward to seeing you on the river. If you post photos throughout the event please be sure to use the #purdyverde and tag @friendsoftheverderiver!
See the 2021 BioBlitz Video