Looking for ways to give back to the Verde River? Please join us in another Purdy Verde trash pick-up! While you're out enjoying the beauty of nature this Memorial Day Weekend, bring some trash bags with you, and leave your favorite places a little cleaner than you found them. 
Please share your amazing trash haul accomplishments! The Arizona Department of Environmental Quality is collecting important information about litter and community trash pick-up participation. Contribute your information using this form. See this video to learn how to use the form. Thank you for contributing to community science while helping to keep the Verde Purdy!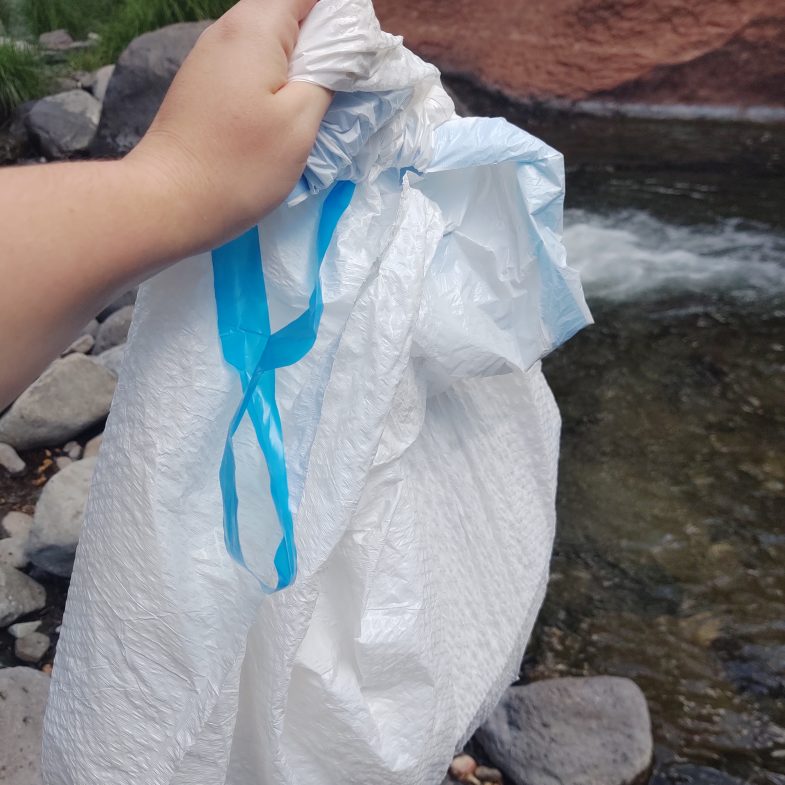 How Do I Participate in the Purdy Verde Trash Pick-up?
Pick your favorite spots to pick up trash.
Need ideas for where to go? Check out this map. 
Safely pick up as much trash as possible!
Share photos and/or video by email, or post them to social media using the hashtag #PurdyVerde.
Keep track of the approximate weight of your trash haul, and how many hours you volunteered. The average full trash bag weighs about 15 lbs.
Enter information about your accomplishments on this webpage to be shared with Arizona Department of Environmental Quality, bit.ly/AWWTrash. Please include "Purdy Verde" in your group name in the app!
Be sure to have a plan for transporting the trash you collect.
Bring supplies that will keep you safe and hydrated. 
Wear gloves, supervise children, sanitize/wash your hands often, and have fun!
What to Bring
Gloves
Trash bags
Trash picker
Water & snacks
Tarp / straps (optional to secure trash in a truck bed)
Hand sanitizer
What to Do with Trash
Please take your trash bags with you, and dispose of them in your own household trash. Public trash bins can get overfull very quickly on a busy holiday weekend! For oversized items that you cannot haul yourself, please leave them by bins, photograph them, and share with Friends or the land managers at your location.