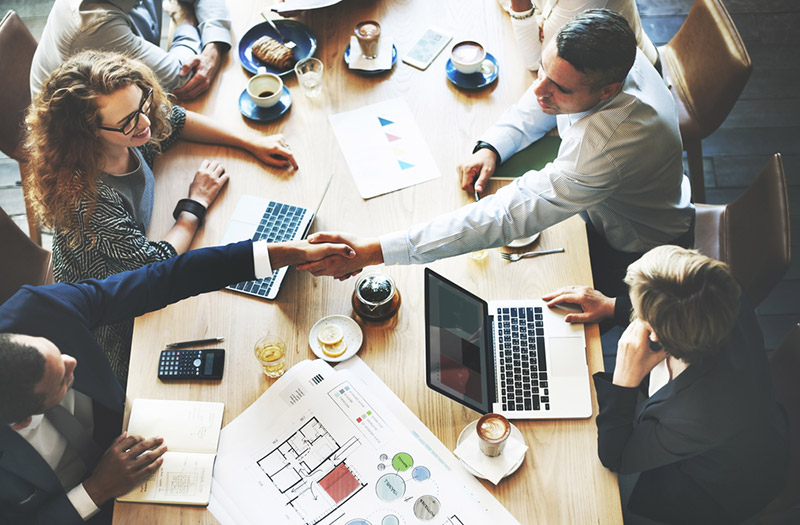 Water providers or communities may enter into voluntary partnerships with homebuilder associations or individual builders to develop a water efficiency rating system and certification program. This ensures that homebuilders have input and buy-in to the program at the onset, and understand the value of the program from both a water efficiency and marketing perspective. This cooperation is also an opportunity for homebuilders to demonstrate their commitment to the water resource values of the community.
The Green Builder® Coalition cooperated with Build Green New Mexico, Santa Fe Area Home Builders Association, and the City of Santa Fe to create water modeling software that generates a 0 to 100 Water Efficiency Rating Score, or WERS®, in order to increase participation in conservation efforts. The lower the score, the greater the water efficiency. Beginning on March 1, 2017, Santa Fe requires all new single-family residential projects to provide a WERS® score of 70 or less when applying for a permit and certificate of occupancy. Similar to the national WERS®, this provides water efficiency information to potential homebuyers and can be used as a basis for reduced tap fees and tax credits.
Homebuilders play a critical role in advancing water efficiency certification programs.
A survey conducted of builders, land developers, and residential architects in 2009 found that more than half of the respondents expected the majority of their projects to use water efficient features. The main driver was a desire to reduce water, wastewater, and energy costs, though more than half of the respondents cited environmental stewardship and also mentioned code requirements, avoiding future water shortages, green building certification, and government regulations and standards. Because the survey was conducted during a sluggish housing market period, potential added costs were a concern. The most common interior water-using technologies mentioned were low-flow showerheads, high efficiency dishwashers, and tankless water heaters. Exterior measures most commonly mentioned were stormwater management plans and retention ponds (usually mandated by codes), drip irrigation systems, low water use landscapes, and pervious pavement.
As more homebuilders install water conserving features and participate in certification programs with demonstrable success, support will grow and building highly water efficient homes is likely to become standard. Communities and water utilities play a critical role in initiating a homebuilder program that advances community water resource goals, and providing incentives and setting standards in coordination with the homebuilder and development community.
Case Study: Southern Nevada Water Authority/Southern Nevada Home Builders Association Water Smart Home Program
Southern Nevada Water Authority (SNWA) has partnered with the Southern Nevada Home Builders Association on a Water Smart home certification program for new homes and neighborhoods. The program considers all the components of a successful program: homebuilder, homebuyer, and landscape contractor. The program requires that homes built through the program include water-smart landscaping and water-efficient appliances. These homes use 20-30% less water than standard homes, with a significant reduction in summer peak demand, especially compared to homes built during 2000-2003.
The features of the Water Smart home program address the following:
Landscape design – e.g. no front yard lawns, rear lawn limit of 1,000 square feet
Irrigation systems – e.g. seasonal water scheduling, mulching requirement
Swimming pools – e.g. combined pool and spa surface deducted from turf allowance
Plumbing and equipment – e.g. high efficiency fixtures and appliances
Community swimming pools and common areas – e.g. limits on turf and pool size
The program also provides information to potential home buyers about the benefits of buying a water efficient home. Participating builders benefit from these promotional efforts and can use the program logo and materials in advertising. Pulte Homes, KB Home, and Habitat for Humanity are all program participants with business links on the SNWA website.
Recognizing the importance of landscape installation and maintenance in water conservation, SNWA offers a robust Water Smart landscape contractors program that provides water efficiency training. Participating companies are featured in the "Find a Landscaper" section on the SNWA website, which is used by local residential and commercial property owners to find landscape contractors.
Model Program
More information about the SNWA Water Smart Home Program can be found here.
SNWA's Water Smart Home Program Requirement Summary 

Contact
Website: https://www.snwa.com/biz/programs_home.html
Phone: 702.258.7283
Additional Resources