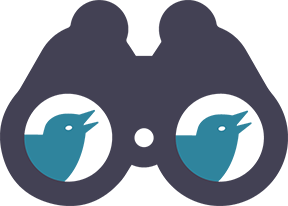 The Verde Valley is Important for Birds and Birders
The Verde River, the lifeblood of Central Arizona, is one of the last perennial free-flowing rivers in the Southwest. Along its ribbon of green, the Verde journeys through majestic red rock and basalt canyons. A key driver of biodiversity for the Southwest, the Verde provides habitat for over 200 bird species, 90 mammal species, and 75 native amphibian and reptile species. Arizona's last best river also supports one of the country's rarest habitat types, the Freemont Cottonwood/Goodding Riparian Gallery Forest.
The middle stretch of the Verde River courses through the well-watered and aptly named Verde Valley. Meaning "green" in Spanish, the Verde and its watershed generate unique habitat, beauty and economic opportunity. Many of the Verde's tributaries that begin in higher elevation areas like Flagstaff, Prescott, and Payson emerge in the Verde Valley as perennial streams flowing through the communities of Clarkdale, Cottonwood, Sedona, Cornville, Lake Montezuma, Payson, and Camp Verde.
The Verde Watershed connects diverse life zones from 3,000-7,000 feet in elevation, including pine-fir forests, oak woodlands, pinyon-juniper forests, Sonoran desert scrub, and riparian habitat. The vast Verde Watershed hosts a wide variety of critical habitats for one of the largest concentrations of resident and migratory birdlife anywhere in the Southwest.
This interactive story map (above) provides detailed information on the sites highlighted in the Accessible Birding Locations map (below).