The Verde Land & Water Planning Toolbox is a research and tool development project made possible through funding support from the Nina C. Mason Pulliam Charitable Trust. The project is meant to support efforts across the Verde River watershed to ensure that land use planning decision-making for residential and commercial growth would not be made in a silo separate from discussions regarding water management and long-term availability of supplies.
The Toolbox focuses on management of three categories of land ownership (private land under local government jurisdiction, state trust lands, and federal public lands), recognizing the unique impacts that development and management actions for each land ownership category could have on watershed health for the Verde River. The Toolbox intends to provide a comprehensive overview of tools that are both currently available and within the planning authorities of the entities involved.
While the Verde Land & Water Planning Toolbox is a project of Friends of the Verde River, it is the result of a collaborative effort of multiple partners. An Advisory Committee to the project was convened, and included participants from the following organizations:

Friends of the Verde River works collaboratively to restore habitat, sustain flows and promote community stewardship in support of a healthy Verde River system. Friends believes that, as one of Arizona's last free-flowing river systems, the Verde River and its tributaries are an environmental and cultural treasure for the Verde Valley and beyond. Friends also believes the Verde River and its tributaries are an important economic driver for local rural communities.
By supporting the Verde Land & Water Planning Toolbox project, Friends seeks to advance its mission of protecting and restoring the Verde River by improving the linkage between land use planning and water management, reducing water consumption, and sustaining flows in the river.
The Nature Conservancy is a global conservation organization dedicated to conserving the lands and waters on which all life depends. Guided by science, we create innovative, on-the-ground solutions to our world's toughest challenges so that nature and people can thrive together. Working in more than 65 countries, we use a collaborative approach that engages local communities, governments, the private sector, and other partners.
The Nature Conservancy is working toward a shared vision with partner organizations in the Verde Valley of Arizona to protect a healthy Verde River system, with a perennially flowing river, healthy riverside habitat and vibrant local economies. By supporting the Verde Land & Water Planning Toolbox project, The Nature Conservancy seeks to accomplish the shared vision by providing planning tools and strategies that better align land use with water resource conservation.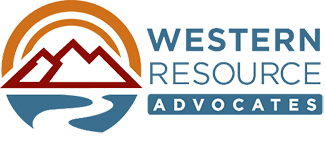 Western Resource Advocates (WRA) is one of the West's leading conservation groups protecting the region's air, land and water. It uses the law, science and economics to craft innovative solutions to the most pressing conservation issues in the region. WRA works to transition electricity production toward clean, renewable energy; protects the health of Western rivers and lakes so they remain vibrant parts of our communities, support robust economies and provide a variety of recreational opportunities; and safeguards threatened landscapes and wildlife to leave a Western legacy for future generations.

NextWest Consulting, LLC is a consulting firm based in Sedona, Arizona that specializes in natural resource management, research and policy analysis, community engagement, collaboration and coalition building. NextWest also has significant experience in federal and state trust land management, as well as smart growth and sustainable land use planning and development. NextWest provided project leadership on the Verde Land & Water Planning Toolbox effort.

Freshwater Policy Consulting, LLC is a consulting firm advising and supporting organizations interested in natural resource and water policy issues, especially through a sustainability lens. Freshwater provides strategic guidance, policy research and analysis, and project support to community groups, non-profits, foundations, and others navigating the world of water and natural resource policy, education, and advocacy. The firm has particular expertise in the realm of Arizona and Colorado River Basin water law and policy.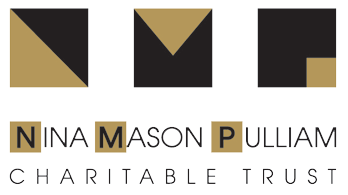 The Nina Mason Pulliam Charitable Trust seeks to help people in need, especially women, children and families; to protect animals and nature; and to enrich community life in the metropolitan areas of Indianapolis and Phoenix. The Verde Land & Water Planning Toolbox project was funded through Pulliam's "Protecting Animals and Nature" program – a program that supports work that promotes conservation of natural habitats and ecosystems that advance preservation, protection, and restoration of land, water, wildlife and plants.